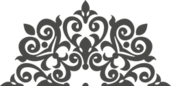 Dixie Belle Paint Company



Dixie Belle creates high-quality chalk mineral paint that can be used on almost any surface...wood, metal, glass, laminate, ceramic, and even fabric!

No Sanding or Priming Needed!

APC
​

"American Paint Company offers an all natural, zero VOC, eco-friendly, and solvent free paint. Having made the cleanest, healthiest paints and finishes for the residential and commercial markets for the past 25 years, it was only natural to offer our products to the DIY market. Our paints contain no acrylic, no fungicide, no co-polymers and no worries! The consumer needed it, your health demanded it, and we will provide it."
Country Living's Caromal Colours
​

This unique, durable and versatile line of paint finishes will help you achieve the look you love wherever your inspiration comes from. No experience necessary!

General Finishes

​

​
creates high quality, modern versions of old world paint with a strong mineral base. It is adaptable and UV resistant.
You can mix it, lighten it, distress it, glaze it, layer different colors or antique it - perfect for upcycling or repurposing furniture.

Junk Gypsy
This ZERO VOC paint is made in America, carries 16 colors (5 basics and 11 signature Junk Gypsy™ hues) and is finished with a Clear Coat. This line provides everything you need to "gypsy-fy" your junk finds. The paint is simple to use, and distresses beautifully so you can achieve a vintage look quickly and easily!